With all our distinguish friends 's help, We Extraword team come this far.
We've been suffering terrible coronavirus during last two monthes.The virus is ruthless ,but our friend are very friendly and help a lot to reliveve our pressure :

Now the situation is much better in China, but our friends all over the world is suffering the difficulty instead .We are worrying about them and we eager to help back. We sharing our usefull experience on fighting virus to all our customers:

And we also offer some free masks to them . hope all of us will win the battle soon together:

And here is Extraworld Team working on packing masks and ready to send to our friends: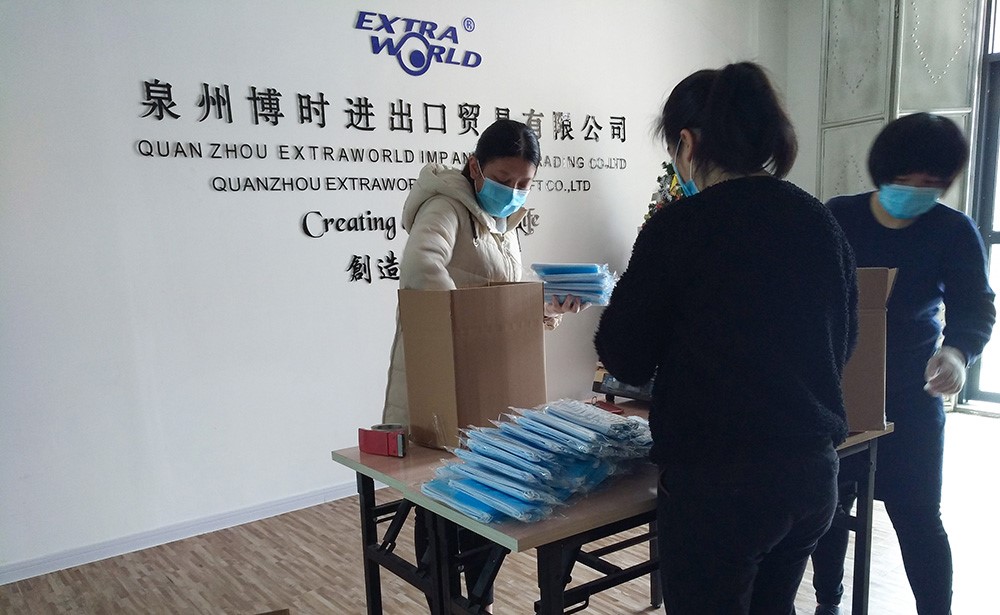 Come and join us, we together make the life beautiful and better, watch following video.
Welcome to contact with us!
Extraworld Sales Team
info@extraworld.cn
0086-595-22383612
www.extraworld.cn